Uncover Australia's Rich Cultural Heritage: Cultural Events and Festivals in our Australian Calendars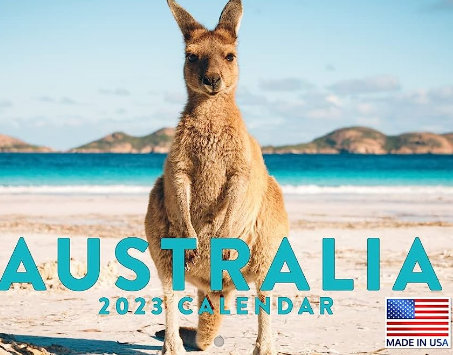 Step into a world of vibrant traditions, captivating performances, and rich cultural heritage with our collection of Australian calendars showcasing cultural events and festivals. Immerse yourself in the diverse tapestry of Australia's cultural landscape, as each month unveils a unique celebration that reflects the country's multiculturalism and deep-rooted traditions. Uncover the beauty, diversity, and spirit of Australia's rich cultural heritage through the pages of our calendars.
January: Sydney Festival
Start the year with a burst of creativity and artistry as January's calendar page highlights the Sydney Festival. This iconic event transforms the city into a vibrant cultural hub, showcasing an array of performances, exhibitions, and outdoor spectacles. Immerse yourself in world-class theater, music, dance, and visual arts as Sydney comes alive with a contagious energy. Let the Sydney Festival ignite your passion for the arts and set the tone for a culturally enriching year.
February: Lunar New Year
In February, join in the festivities of the Lunar New Year, a celebration of great significance for Australia's Asian communities. Our calendars capture the colorful parades, mesmerizing lion dances, and vibrant cultural performances that mark this joyous occasion. Experience the bustling atmosphere of Chinatown precincts, sample delicious Asian cuisine, and witness the traditional rituals that welcome the arrival of a new lunar cycle.
March: Adelaide Fringe Festival
March's calendar page showcases the Adelaide Fringe Festival, an open-access arts festival that invites performers and artists from around the world to showcase their talent. This vibrant event features a diverse range of performances, including comedy shows, theater productions, cabaret performances, and visual arts exhibitions. Be captivated by the spirit of artistic expression as Adelaide transforms into a hub of creativity and cultural exchange.
April: National Folk Festival
April invites you to immerse yourself in the rich tapestry of Australian folk traditions at the National Folk Festival. Held in Canberra, this celebration brings together musicians, dancers, storytellers, and artisans from across the country. Experience the infectious rhythms of traditional music, learn traditional dances, and engage with the vibrant arts and crafts that reflect Australia's diverse cultural heritage.
May: Dark Mofo
As winter settles in, May's calendar page shines a spotlight on Dark Mofo, an arts and cultural festival held in Hobart, Tasmania. This unique event explores the themes of darkness, light, and the mysteries of the human experience. From immersive art installations to provocative performances and thought-provoking discussions, Dark Mofo pushes boundaries and challenges perceptions. Let the festival's exploration of the human condition inspire introspection and reflection.
June: NAIDOC Week
June celebrates NAIDOC Week, an annual event that honors the history, culture, and achievements of Aboriginal and Torres Strait Islander peoples. Our calendars highlight the significance of this week, which includes vibrant community events, art exhibitions, cultural workshops, and storytelling sessions. Engage with the rich traditions and wisdom of Australia's First Nations as you learn about the diverse cultures and contributions of Aboriginal and Torres Strait Islander communities.
July: Darwin Festival
July's calendar page brings the vibrant spirit of the Darwin Festival to life. Held in the tropical city of Darwin, this event showcases an eclectic mix of performances, music, visual arts, and culinary experiences. From outdoor concerts under the stars to intimate theater performances and immersive installations, the Darwin Festival celebrates the unique character of the Northern Territory and its multicultural communities.
August: Melbourne International Film Festival
August invites you to delve into the world of cinema with the Melbourne International Film Festival (MIFF). As Australia's largest film festival, MIFF showcases an impressive lineup of local and international films, ranging from feature films to documentaries and short films. Immerse yourself in the magic of storytelling, attend panel discussions with filmmakers, and discover the next wave of cinematic talents.
September: Floriade
September's calendar page blooms with the vibrant colors of Floriade, Australia's premier spring festival held in Canberra. This floral extravaganza showcases millions of flowers in bloom, transforming the city into a picturesque garden. Experience the beauty of meticulously curated flower displays, attend gardening workshops, and enjoy live music and entertainment. Let Floriade inspire a renewed appreciation for nature's beauty and the arrival of spring.
October: Melbourne Cup Carnival
October's calendar page takes you to the thrilling world of the Melbourne Cup Carnival, known as the "race that stops a nation." Held at Flemington Racecourse, this prestigious horse racing event captures the excitement and elegance of thoroughbred racing. From the famous Melbourne Cup race to the glamorous fashion parades and social events, the carnival showcases the fusion of sport, fashion, and Australian culture.
November: Tarnanthi Festival
November celebrates the vibrant contemporary Indigenous art scene with the Tarnanthi Festival in Adelaide. Our calendars highlight the diversity and creativity of Indigenous artists through exhibitions, workshops, artist talks, and performances. Experience the richness of Indigenous art, learn about cultural practices, and engage with the stories and perspectives of Aboriginal and Torres Strait Islander artists.
December: Carols by Candlelight
Wrap up the year with the beloved tradition of Carols by Candlelight, a heartwarming celebration of music and community. Our calendars capture the magical atmosphere of open-air concerts where families and friends gather to sing cherished carols by the soft glow of candlelight. Experience the joy and unity as voices come together in harmony, filling the night air with festive cheer.
Immerse Yourself in Australia's Cultural Events and Festivals
Our Australian calendars featuring cultural events and festivals provide a window into the rich and diverse cultural heritage of the country. Each month offers an opportunity to experience the vibrancy, traditions, and artistic expressions that define Australia's multicultural tapestry. Let the imagery ignite your curiosity, inspire exploration, and foster a deeper appreciation for the beauty and richness of Australia's cultural landscape.